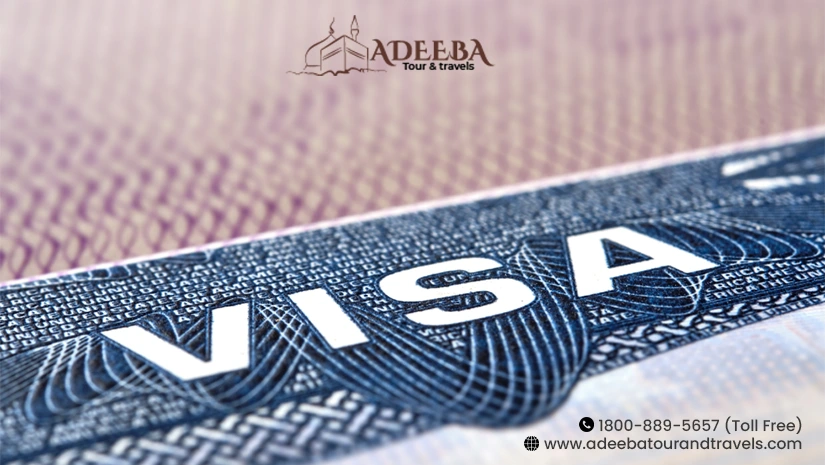 Full Information of Umrah Visa Requirements for 2023 Is Here
November 16, 2022
Umrah VISA allows you to enter into the Holy city of Allah (SWT) and also complete the rites with sincerity and devotion. Post pandemic there has been much of the changes in the VISA rules and every pilgrim needs to abide by the same to face less trouble during Umrah Tour.
Umrah – the Islamic Pilgrimage in Detail
The purpose of Umrah, commonly referred to as the "small pilgrimage," is to become closer to Allah (SWT) and at the same time atone for all previous human sins. While Umrah can be undertaken all year round, Hajj can only be performed between the eighth and thirteenth of Dhul Hijah, the last month of the Islamic lunar calendar. Depending on how busy it is, performing Umrah Trip from Kolkata can take as little as two hours. It is almost like a spiritual "quick fix." Both the pilgrimages, if done in the right way, can bring you closer to Allah (SWT) and you can also get the chance to enter Jannah after death if any of your previous sins are not repeated.
Umrah VISA- Facts to know for the year 2023
If you have been planning to conduct Umrah in the year 2023, then there are certain facts that too do needs to know now to be able to accomplish your dreams and also to gain the closeness from Allah (SWT). So, are you ready to know more about the same and also to develop the pure connection with Allah (SWT)?
Read more to know about the VISA Requirements and the changes that has been made for the pilgrims intending to travel in the next year for Allah (SWT)
No more Covid Test: According to Saudi Arabia Ministry of Hajj and Umrah, a new rule has been added, there is no need for the pilgrims, to undergo any type of the Covid Test.


Perform Umrah Trip on your own: Without a Mediator, you can for sure perform Umrah from Kolkata with more ease. So, for any type of the assistance that you now need, make sure to reach out to us to be able to get the best Umrah package and also conduct the best journey of your life.


No Immunization data required: For those intending to perform Umrah in 2023, there is good news for all. You now don't even need to bring along the immunization data and also show the proof to anyone whether you are immune or not.


Children aged 5years can perform Umrah: Yes, you have heard it right! If you do have a child above 5years or same, then the next time you manage your Umrah booking online, you can also include the name of your child to enjoy the beauty of the sacred pilgrimage of your life.


Usage of 'Tawakkalna' app is not required: You might be well aware of what this is and why you do need it when you intend to perform Umrah Tour from Kolkata. In the Kingdom of Saudi Arabia, the "Tawakkalna" application enables citizens and residents to obtain mobility permissions during curfew periods and the permit is provided in compliance with the health instructions issued in this respect. So, if you have plans of getting the best Umrah deals now, be happy for not having to use this application in any way.


No limit for overseas pilgrims: This is yet big news for all that has already been planning to book the Executive Umrah packages. Yes, if you are an overseas pilgrim, then you can be rest assured of the fact that you can now bring your closed ones to this Holy Land in order to conduct the best Umrah Tour. Recently, Saudi Arabia has stated there would be no limit on the number of foreign pilgrims wishing to conduct Umrah in 2023.


No PCR test required for boarding: Almost everyone seems to be very happy because of the fact that the pandemic has now been finally over and also there is no more the need to wear masks and maintain the safety standards. So, if you are planning to get the complete Umrah package including flights be sure of the fact that you now do not need to perform the PCR test in order to initiate the booking process and also you can now perform Umrah with more ease unlike before. So, are you ready now?

Conclusion
Since we have come to the end of the blog, we hope that you have finally perceived about the details of the Umrah VISA 2023 rules and are now ready to book the low price Umrah packages for the best journey of your life. So, what are you still waiting for? Reach out to the best Umrah Tour operator now to be able to grab the online Mecca packages. Hurry up now!
Also, for more interesting blogs, make sure to visit our blog space.