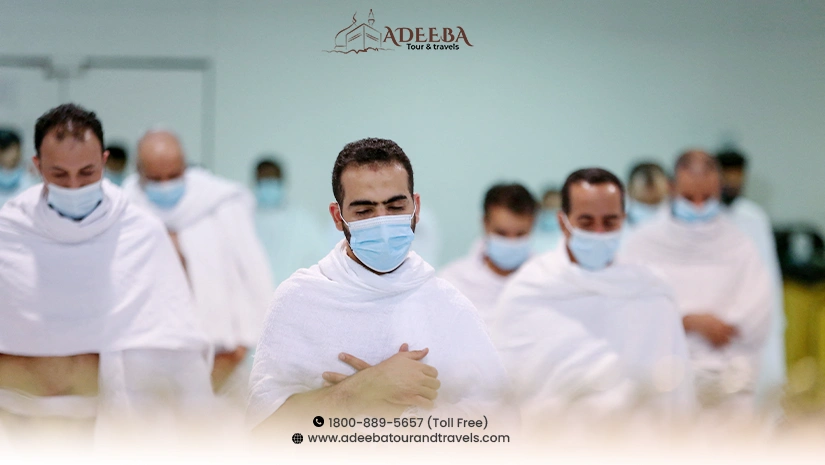 How to Continue Life after Umrah Journey?
December 13, 2022
Umrah is a beautiful spiritual journey taken by every single Muslim to acknowledge Allah (Subhanahu Wa Ta'ala – Glory to him, the exalted). Umrah Tour helps you to wash off all your past and also establishes the closeness with the Allah (SWT)
Umrah- the life changing journey
Umrah is a form of spiritual devotion that the Prophet Muhammad (PBUH) considered to be the most soul-stirring Sunnah. Every year, countless numbers of pilgrims make the long, difficult journey to Mecca to conduct the Umrah. The blessings and advantages of Umrah are given to those who execute this spiritual rite with a sincere intention. Muslims pray to the merciful Allah (SWT) for blessings and ask for forgiveness for their mistakes. Choosing to travel this holy route with the sole intent of doing Umrah offers calm and joy. Furthermore, our Prophet Muhammad (PBUH) only did Umrah twice throughout his lifetime, making it the exclusive Sunnah for everyone.
"The performers of Hajj and Umrah are deputations of Allah Almighty. If they call Him, He answers them and if they seek His forgiveness, He forgives them" [Sunan Ibn Majah | Chapter: 28]
To understand how to experience life after Umrah, make sure to read this blog till the very end. Also, you can reach out to us now to get the best Umrah packages 2023.
How can Umrah change your life?
When you do have the intention of conducting Umrah from Kolkata only to be closer to Allah (SWT), then you can be sure to witness the fact that your life will be changed as you shall be always following the path of righteousness. Before even reaching to the best Umrah travel agents in Kolkata, you shall be repenting for all your past sins and it is this realization which can help you to gain the infinite blessings of the Creator.
Life after Umrah: Check out these steps
One is free from all obligations to family, work, home life, etc. while doing Umrah. It is a voyage to a place where everyone is actively worshipping Allah (SWT) and where negativity and evil do not exist at all. A pilgrim's main concern is to do this act of worship to the best of his or her abilities and seek for Allah's (SWT) blessings and forgiveness because it is a sacred site where there are no distractions or recreational pursuits. Get in touch with the best Umrah travel agency now to grab the best Umrah deals of the day.
If you have just completed the journey, make sure to check out these points to make your life even more beautiful:

Keep your ties to Allah strong: Throughout the journey, pilgrims adhere to a number of rules involving their personal and social behavior. Making them a part of your life after Umrah can help you stay connected to Allah (SWT) and enhance that relationship. Always be calm and patient, remain fast to your belief in Allah and abstain from speaking negatively about others, inflicting harm on them, cursing and other such behaviors.


Every action you take, remember Allah: You will frequently think back on your adventures in Mecca once you've completed the voyage. Allah (SWT) is mentioned less frequently with time. Thoughts of gratitude and remembrance of the All-Powerful, however, should not be fleeting moments. Remember God in whatever you do and make it a point to express your gratitude each day, for all that you have.


Develop positive habits: Umrah illuminates the impact of developing positive habits on one's life. It allows a pilgrim the possibility to alter the actions they do and the manner in which they act. The pilgrimage is not merely a spiritual experience- it also serves as a reminder to Muslims of the need of developing good habits in daily life. To establish healthy habits and stick to them diligently even after returning from Umrah, is one of the daunting task but it can for sure make your closer to Allah (SWT) forever.


Perform Ibadat to Allah (SWT) always: You need to understand that it is not vital to only pray when you have been able to get the cheap Umrah Tour packages 2023 but you do need to always pray to stay in true connection with the Almighty. Make sure that you speak your heart out to the gracious Allah (SWT) and don't ever do anything wrong that can misguide your or even destroy the pure relation that has developed between you and Allah (SWT).



Conclusion
Since we have come to the end of the blog, we hope that you are almost ready to experience life in a different way after your best Umrah Tour. For, others who wish to travel to the Holy land with the Mecca travel packages make sure to contact us now to get the cheapest Umrah packages 2023.
Also, to read more interesting blogs, make sure to visit our blog space.