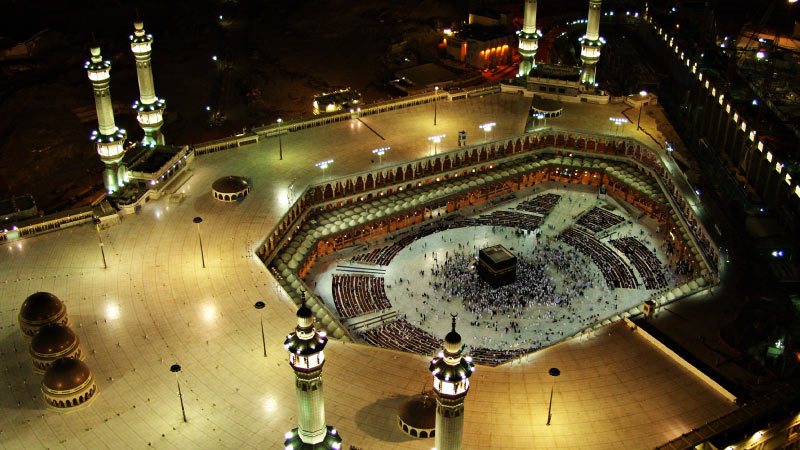 Umrah Everything you Need to Know
July 20, 2021
Umrah is the most important pilgrimage for Muslim devotees after Hajj. Unlike Hajj, it is not compulsory to perform Umrah, however, every day there are flocks of devotees visiting the holy city of Mecca to perform the pilgrimage. Umrah can be performed any time of the year and as many times as your heart wishes to. Hence it is a more viable option for most people. Whenever you feel the urge to express your devotion and gather the grace of Allah, just book a complete Umrah Package and visit Mecca. Umrah brings the same peace and provides your soul with similar solace as Hajj.
Here we shall talk about the steps one can perform this divine pilgrimage and follow the path of grace and light.
Planning your Pilgrimage
The most important factor about any pilgrimage is the intent. It must come right from your heart, the urge to perform Umrah and only then can you devote yourself completely to the grace and divinity of Allah. While planning you first need to figure out your plans and then select the best Umrah package. The places you wish to visit as a part of Ziyarat, your special health issues if any; food and lodging need to be considered while drawing out your trip plan. If you are traveling to Saudi Arabia from a foreign land, carefully search for low price Umrah packages including flights. Do not forget to ensure that your travel agent is authorized by the Hajj and Umrah Ministry of Saudi Arabia. Before starting your trip prepare both your body and mind as a pilgrimage demands equal participation of both.
Steps to perform Umrah:
Entering the state of Ihram- Entering the state of Ihram marks the beginning of one's emotional and devotional change. Pilgrims wash up and wear the attire of Ihram that initiates the process of purification.
Reciting the Talbiyah- All Umrah pilgrims need to recite the Talbiyah a prayer that declares their intent to perform the rites and rituals of the pilgrimage. It brings forth the glory of Allah upon the pilgrims and gives them the strength to accomplish every bit of their divine journey by showering great devotion.
All pilgrims then reach Mecca. During this journey, you need to focus single-mindedly on your holy goal.
Performing Tawaf- Pilgrims enter the Masjid Al Haram and perform Tawaf which is walking around the holy Kaaba seven times in a counter-clockwise direction.
Performing Sa'ee- There are two mountains beside the Kaaba, Safa and Marwah. Pilgrims after performing Tawaf are required to run between these two mountains. Hajar, the wife of Ibrahim ran across the path between mount Safa and Marwa looking for Allah's grace while she and her baby Ismail was thirsty for water. Allah answered her prayers by creating the well of Zam Zam. Hence while performing Sa'ee you need to be as meek and humble as Hajar and the all mighty Allah shall hear your prayers.
Halq and Taqseer- This is the last and final step for both Hajj and Umrah. At this point, the pilgrim either shaves his hair, which is known as Halq, or trims it which is known as Taqseer. Humans are greatly attached to one's head hair. It is kind of an adornment worn in different styles. Umrah is all about detaching one's self from the earthly attachments and hence, it is the last step before one can emerge as a pure soul.
After the completion of all the steps, the person is congratulated with the greeting "Umrah Mubarak" and steps out of Ihram to their usual clothing.
Umrah is quite an important pilgrimage that can fill your mind and soul with peace and benediction. Plan your journey and follow the path of light.